Looking for a speaker with a passion for the food system in communities of color?
Engaging, passionate.. Natasha shares stories, engages the audience and speaks candidly about issues around race and food.  
The food and farm movement is about more than buying local and protecting our soil. It is about preserving culture and community, digging deep into the places we've overlooked and honoring those who have come before us. Blending storytelling, photography, oral history and unique insight, Natasha reminds us that true food sovereignty means a place at the table for everyone.
Keynote Ideas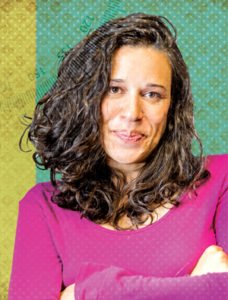 Energy. Natasha's keynotes, are filled with candid, heartwarming and humorous stories from First Nation to immigration, there isn't a topic on which Bowen's curiosity doesn't latch.
Natasha Bowens shares a profound appreciation for the diversity of people planting the seeds and harvesting the foods to keep alive cultural traditions and nourish communities around the country. Anyone who eats should hear Natasha speak: You will come to the table with new appreciation for the intersections between race and food that so often go unsaid and undocumented.
Equity & Inclusion
Food Justice in The Age of Trump
Promoting Food Justice
From Seed To Table
Your custom topic
Workshops Ideas
Interaction. Whether she's challenging people to reach across the table, discussing the strategy of a farmers of color,  or modeling how to translate farm to food, Natasha's style makes her events memorable while her insight has helped hundreds interact in a positive way.
Natasha authored The Color of Food: Stories of Race, Resilience and Farming, which Mark Winne called "compelling".  Natasha has spoken at dozens of events, universities and conferences.  Contact Natasha to discuss your next event.
Promoting Food Justice In Your Community
The Color of Food Photo Display
Women & Communities of Color
Racial Health Disparities
Your custom topic
I have been fortunate to connect with audiences all over the country, a few are: