Jasmine Hamilton is farmer, educator and organizer who lives in Philadelphia. She is the Garden Outreach Coordinator for the Farm Philly Program of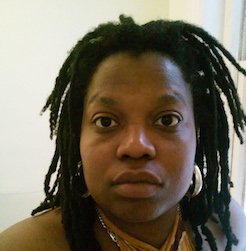 Philadelphia Parks and Recreation. Jasmine has been a farmer for over 10 years. She started farming with her grandmother Carolyn, who was a maid during the Jim Crow era in Gary, Indiana. 
In 2012 she worked for Urban Tree Connection as a Farming Educator. She taught children and adults in underserved communities of color how to grow food, understand food sovereignty, and build self sustainability. She has been an educator for organizations such as Wepac, Y-hep, Mariposa Food Coop, and Centro Nueva, where she developed and facilitated educational programming on food and social justice and anti-racism.
In her work she is committed to creating a place where youth and adults can come together in the spirit of community to explore what can be achieved and what is possible through education, service, and a sense of common purpose.
To book Jasmine fill out the speakers's form here.