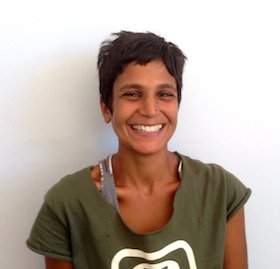 Anita Adalja (Washington, DC) – Anita Adalja farms through the lens of social work and advocacy. Currently, she is the Director of Farmer Training at the Arcadia Center for Sustainable Food and Agriculture, a non-profit committed to creating a more sustainable food system in the DC metro area. Anita initially became interested in sustainable agriculture and food equity/access while working as a social worker in Brooklyn, NY.
She co-founded Seeds to Feed rooftop farm at a supportive housing residence for formerly homeless, mentally ill adults. From there, she spent a growing season at the Center for Agroecology and Sustainable Food Systems (CASFS) in Santa Cruz, CA, where she earned a Certificate in Ecological Horticulture. Anita went on to manage Common Good City Farm in Washington, DC for two years and most recently was an assistant farmer at One Woman Farm in Gibsonia, PA.
To book Gail fill out the speakers's form here.