"It's time to reflect on our movement for good food,

and ensure it's actually doing good for all."
– Natasha Bowens
"Is this movement honoring racial and cultural diversity as much as we honor biodiversity?"
– Natasha Bowens

Meet Natasha Bowens
Author, Grower, Food Justice Activist, Speaker
Building empowerment and strengthening equity and inclusion within the food movement is her focus. Natasha's book The Color of Food: Stories of Race, Resilience and Farming is a book the Foreword Review calls "a trailblazing look at the past and present of North American farming through the eyes of farmers of color." With the perspective of farming and the food movement that she has gained through her work, Natasha challenges us to dig deeper in our work to change the food system.
"Her energy permeates a room, her experience ignites ideas in a way that is not only dynamic but also highly personal, authentic and engaging." –NOFAVT Conference 2014 participant
"The food movement has woken the world to the joy of food, but the beauty of the people who grow it is too often hidden. It is impossible to understand food in America without digging deeply into race, class and culture. People's perceptions are their realities, and Natasha contributes to changing our reality by changing our perception of the hands, hearts and faces in the food movement."
Malik Yakini
"True to her ancestral ties, Natasha brings forth the hope of a new generation of young people of color fixed on recapturing the energy, history and tradition of farming. The power of storytelling is etched in each farmer's tale of courage and resiliency as they look at farming, not as oppressive, but as a vibrant celebration of who they are. The stories Natasha shares make the ancestors rise up in triumph!  Natasha's energy is palpable!"
Karen Washington
"Natasha Bowens, through her compelling stories and powerful images of a rainbow of farmers, reminds us that the industrialization of our food system and the oppression of our people — two sides of the same coin — will, if not confronted, sow the seeds of our own destruction."
Mark Winne
"Dive into the stories and photographs Natasha Bowens shares and you come up for air with a profound appreciation for the diversity of people planting the seeds and harvesting the foods to keep alive cultural traditions and nourish communities around the country. Anyone who eats should read her book: You will come to the table with new appreciation for the intersections between race and food that so often go unsaid and undocumented. Kudos to Bowens."
Anna Lappé
The corporate-controlled food industry in this country is rife with discrimination, oppression and the denial of rights. Rights to healthy food, rights to land, rights to a clean environment, and rights to an equal opportunity for success and livelihood for farmers are not fairly attainable. One problem is that the people who control this broken food system do not represent the most impacted communities: women and communities of color and low income.
Food sovereignty is a term that means gaining control over all aspects of our food – including issues like racial inequity, land loss and farmers' and farmworkers' rights which we see taking place globally today. Such topics as racial health disparities, "food deserts" and "food justice" have rapidly come into the limelight lacking any input at all from the communities being spoken for. If we cannot see and hear from our communities, we will not have food sovereignty.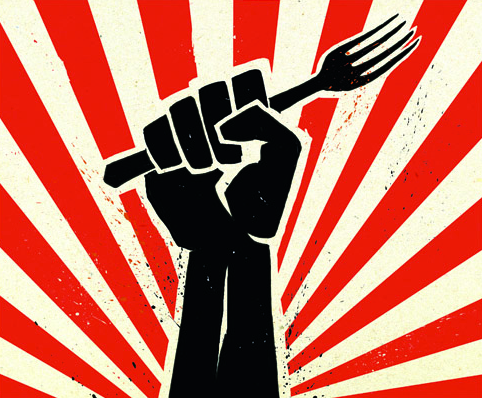 To see the seeds of racism, oppression and power for what they are will be the primary challenge for achieving real change in our future. Are they tools to hold down a community of people instead of as the veil over our eyes when aiming to "help" that community?
If we want to "help" farmers anywhere in the world we need to think about how certain kinds of "help" creates dependency.
What's There to Talk About?
Natasha doesn't present typical slides or speak from last year's bullet points, her enthusiam, humor and personal style helps attendees participate, learn and have a good time doing it! She has been fortunate to speak in places all over the country. Here are just a few: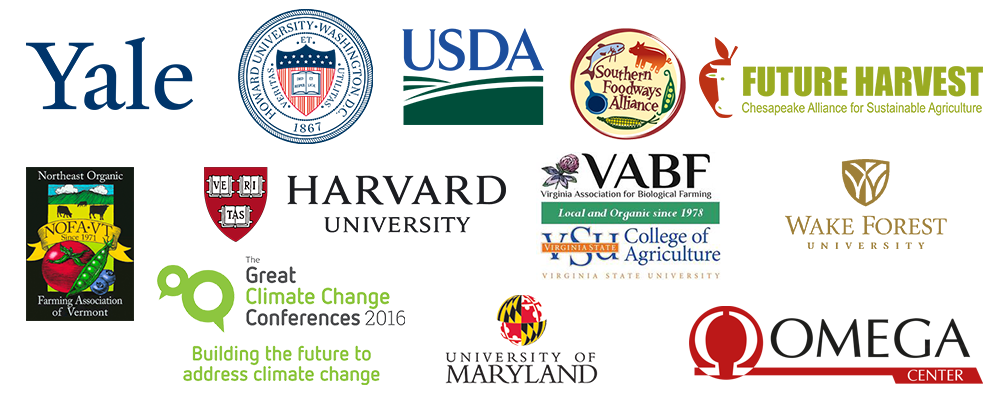 From college campuses to farm and food activist conferences, to book festivals and on-farm events, if you've got an audience interested in growing a stronger food movement, she'd love to connect with them. Contact Natasha to discuss your next event.
Contact Natasha To Discuss Your Next Event